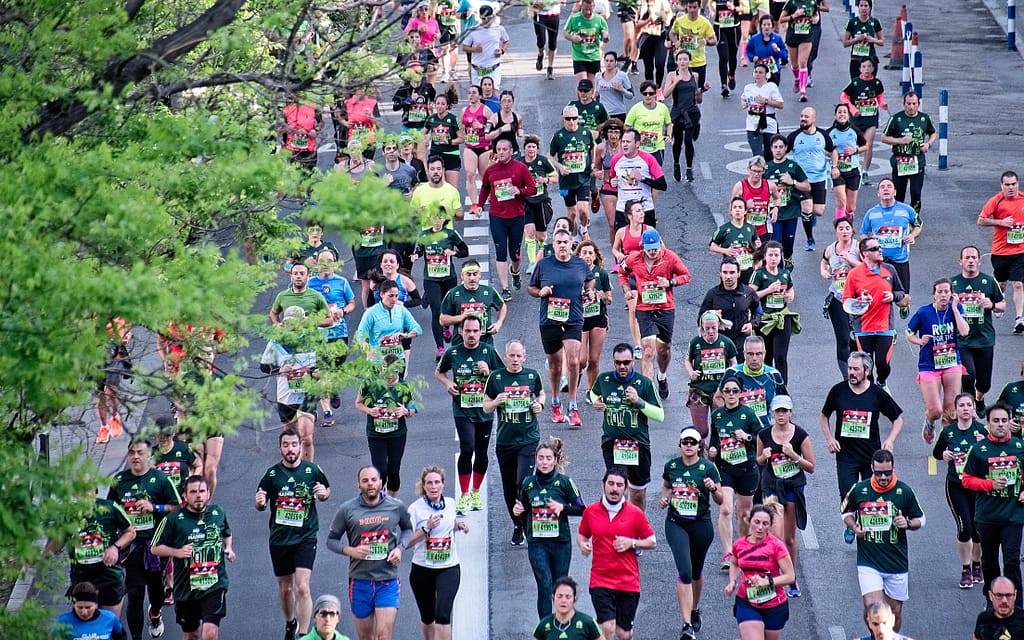 After a 2-year hiatus because of… well, you know… the Pride Run Circuit for the US-Western Region Frontrunner clubs is back for 2022! The way it works is this: 
Complete 3 Pride Runs within the US-Western Region
Submit your race information
Win a prize at the Palm Springs Pride Run on November 5th, or by mail
Be recognized for your accomplishment on social media
It's that easy! (well, almost)
To level the playing field for clubs in close proximity to each other and those that are more isolated, the clubs are divided into 2 groups as follows:
Group A: Baylands, East Bay, Long Beach, Los Angeles, Palm Springs, Rossmoor, San Diego, San Francisco FR, San Francisco T&F, San Jose
Group B: Anchorage, Flagstaff, Honolulu, Phoenix, Portland, Sacramento, Seattle
Because it is easier to travel to other clubs, members from group A clubs cannot include their own Pride Run in their 3 qualifying races, however members from group B clubs can count their own Pride Run. For members of either group, only 1 of your races can be virtual.
This is a fun way to encourage cross club participation in Pride Run events throughout the US-Western Region. Qualifying races are as follows:
Phoenix Pride Run
Portland Pride Run
Long Beach Pride Run
Anchorage Rainbow Run
LA Pride Run
San Diego Pride Run
San Francisco FR Pride Run
Vancouver Pride Run
San Francisco T&F Pride Meet
East Bay Pride Run
Seattle Pride Run
Honolulu Pride Run
Palm Springs Pride Run
Submit evidence of participation HERE after each race, one at a time. (If Palm Springs is one of your races, submit evidence of registration in advance, rather than afterwards.) We will collect these submissions and confirm when you have completed the 2022 Pride Run Circuit!
This year winners will receive a custom medallion created Tracy Thomas of Shoreline Frontrunners of Long Beach through her small business Marvelous Mud.
After the last 2 years of… well, you know… we hope to see a lot of you participating in Pride Runs again around the US-Western Region.
For questions, contact Michael Ambrose (Palm Springs) or Assaf Weinberg (Long Beach). Happy RUNNING, and happy PRIDE!