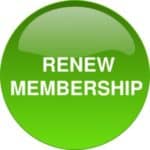 Fellow-FrontRunners –
October 1 marks the beginning of our new membership year. This means that, starting that day, you will not see any members-only content (like the member directory or the location of members-only events) anymore until you renew your membership.
There are a few things that you can do to avoid this from happening:
You can renew early (even right now)
You can have your membership renew automatically and never be late
You can wait until you receive an email with a direct link to your renewal.
You can use the more traditional channels and either send a check or pay your dues directly to the registrar at coffee.
No matter which way you choose to renew your membership: If any of your contact information has changed, or if you want to show more (or less) of you in the membership directory on here: Do not forget to send back or hand in the information request form that you will receive with the next TIDES newsletter.
Renew your membership now:
Log on and go to your profile – and then click on Renewals on the left of the page.
You will see a Renew now button.
Click on that button and follow the instructions.
While there, you can also enable Auto renew.
Have your membership renew automatically:
Log on and Go to your profile – and then click on Renewals on the left of the page.
Turn on the Auto renew switch
Follow the instructions.
You will be asked to enter a credit card – and your card will be charged on October 1.
Note: the card number will never be stored on the BayLands FrontRunners web server.
You were a BayLands Benefactor in the past, or want to become one this year? You can do that too. Just go to Members -> BayLands Benefactors, Memberships and look for the option that suits you.
NOTE: This year, you will have to return a newly signed waiver of liability to the Registrar. You will find this waiver in your October newsletter – which was mailed to your home.