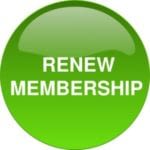 Fellow-FrontRunners –
September 30 marked the end of our membership year. On our new website, this means: You will not see any members-only content anymore starting October 1 – unless you renew your membership. This is different from what we had before – but what's also different is: You can set your membership to automatically renew itself every year on October 1.
How to renew your membership now:
Either click on the "Pay Now" link in the email you should have received, or:
Go to your profile – and then click on Orders on the left of the page.
You will see one order with a Pay button.
Click on that button and follow the instructions.
If you did not receive an email, or if you already paid for 2021, you will not see an order with a "Pay" button. You also will still see, e.g., a menu item under Members -> Member Directory. You are good for this year.
How to automatically renew your membership every year:
First, make sure that you have renewed for 2021. Then:
Go to your profile – and then click on Renewals on the left of the page.
Flip the Auto renew switch to On, and you will be prompted to add a credit card. Your card will then be charged on October 1st of each year.
Note: the card number will never be stored on the BayLands FrontRunners web server.
You were a BayLands Benefactor in the past, or want to become one this year? You can do that too. Just go to Members -> BayLands Benefactors and look for the option that suits you.